Negatives scanning, restoration & digital transfer
Traditionally, negatives provide a safety net should anything happen to the developed photographs. However, negatives suffer from identical risks as photographs and deteriorate over time.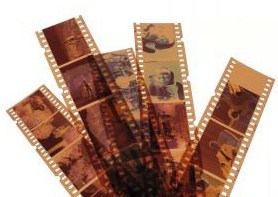 The only way to guarantee the safety of your memories is to preserve them digitally. Use our negative scanning service to convert your old negatives into new digital images, you'll be protecting them from dust, humidity, decay, scratches and other damaging effects of time.
We accept colour and black & white negatives in all formats.
Every negative is treated and processed with the utmost precision and care. All negatives are individually cleaned, scanned and edited by hand to ensure the highest quality possible.
Image restoration
Our technicians have years of experience working with digital image enhancement. We pride ourselves in the quality of our digital editing work. Enhancements such as cropping, reorientation, red-eye removal and colour correction will help to restore the quality of your older images. These edits will bring new life to your pictures and make them a pleasure to share and enjoy.
Our service
Negatives are carefully handled with cotton gloves, individually cleaned using a blower brush and a compressed aerosol spray to remove dust particles.
We scan at 4000 dpi 24 bit.
We use digital ice for fine dust and scratches.
Mould is reduced with multiple scan angles.
Our highly skilled scan technicians repair each image, including cropping, rotation, colour correction and red-eye removal.
Your newly digitised images are either burned to CD, DVD or loaded to an external hard drive.

Prices

Contact us today for a no obligation quote.